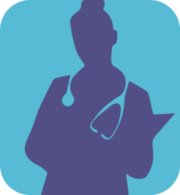 Is the Sonata Treatment right for you?
Sonata Nurse Advocates help you learn about your fibroid treatment options, answer your questions, and can assist you in finding a doctor for consultation.
Ready to schedule an appointment for consultation?
View a list of doctors currently offering consultation for the Sonata Treatment.
To help your doctor understand your needs and concerns, you can download this Fibroid Symptom Questionnaire to take to your next appointment. The questionnaire is available in both English and Spanish.
Patient Education Brochures
To better understand what to expect before, during, and after the procedure, you can also refer to our patient education brochures.
Most insurance plans require pre-authorization for the Sonata Treatment. Our Sonata Authorization Support Team will work directly with your insurance company to educate and advocate on your behalf. While we cannot guarantee an approval, we can guarantee to be there with you every step of the way.
If your doctor recommends the Sonata Treatment and you have specific questions about your health plan, you can contact our Sonata Authorization Support team at (877) 590-0389.
For Healthcare Professionals: As of January 1st, 2024, Sonata will have a new Category I CPT® code 58580 (Transcervical ablation of uterine fibroid (s), including intraoperative ultrasound guidance and monitoring, radiofrequency).
Frequently Asked Questions
Check out our frequently asked questions page to learn more.